LAGUNA HILLS, CA and SHANGHAI - December 04, 2021 - Wallaby Medical reported it has obtained FDA 510K clearance for its Esperance™ 5F & 6F Aspiration Catheter (Esperance™ 5F & 6F). The root of the name Esperance™ means "hope" in French, and that's the gift Wallaby Medical wants to bring to patients, their families, and physicians with the Esperance™ 5F & 6F Aspiration Catheters.
The Esperance™ 5F & 6F Aspiration Catheters developed by Wallaby Medical are used to treat ischemic stroke. Esperance™ is flexible enough to reach occluded cerebral blood vessels and uses negative pressure to aspirate clot out of the vessel. Although the principle of operation of the product is simple, it is very difficult to design and manufacture an aspiration catheter with kink resistance, an ultra-thin inner liner, a pushable proximal shaft, and flexible transition zones. It is recognized as a highly difficult process in the medical device industry, and the market opportunities are eye-catching. The use of aspiration catheters has become a new trend in the treatment of ischemic stroke.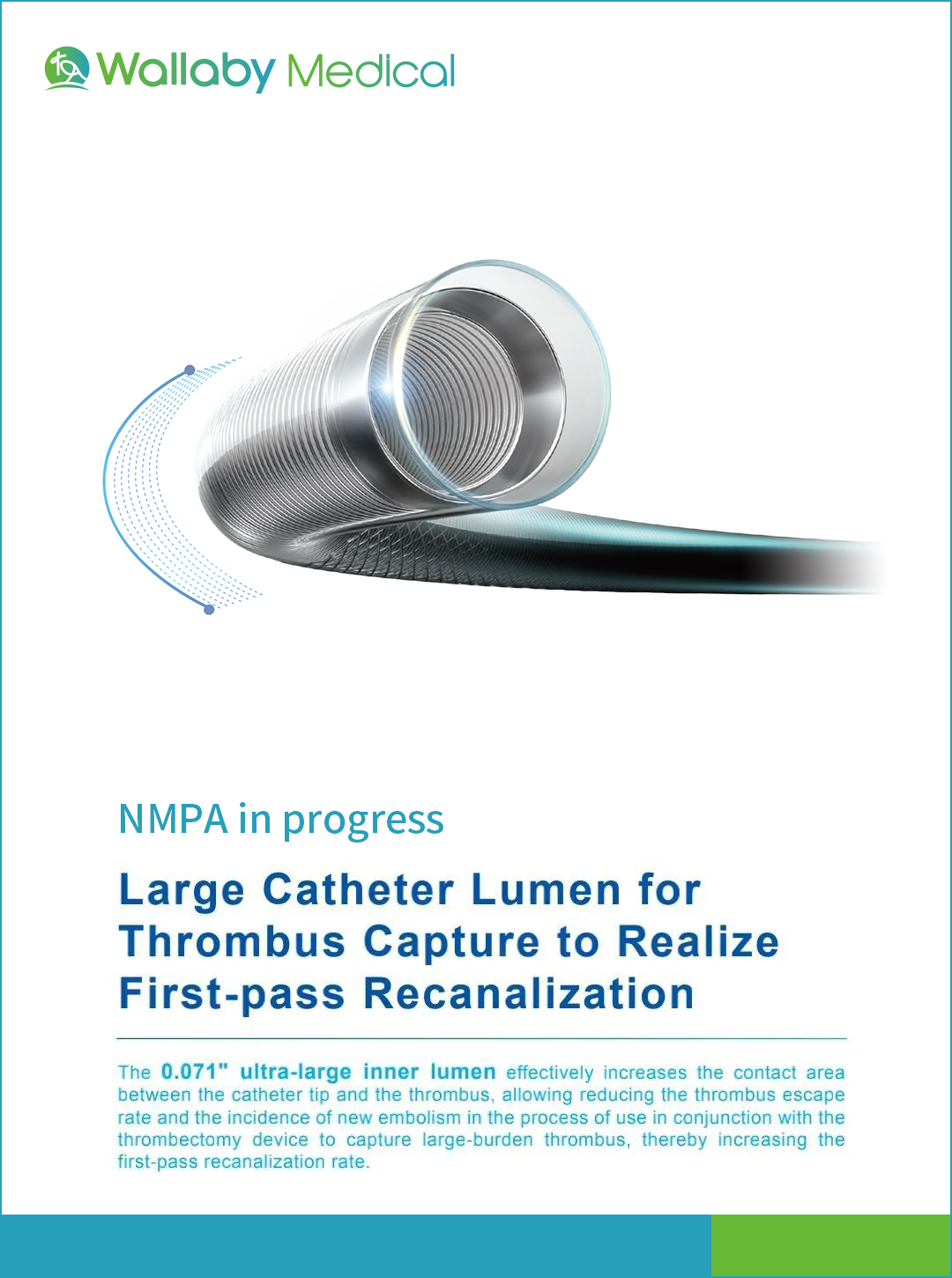 The Esperance™ 5F & 6F Aspiration Catheters, with their specially designed large lumens, provides better aspiration efficiency. The shaft transition zones provide ease of arterial tracking and shaft support for precise placement of the catheter, providing more possibilities for a variety of clinical procedures.